FLUGT Café
Enjoy a delicious meal in FLUGT café
In FLUGT Café you will find a varied selection of dishes inspired by gastronomic cultures from around the world – prepared with locally sourced ingredients.
Welcome to FLUGT café
All dishes in FLUGT Café are made, so that the fresh ingredients are allowed to take center stage. When choosing sources, we focus on sustainability and organically grown meats and produce. We also sell organic softdrinks, freshly brewed coffee and ice cream. Enjoy your meal inside the café or on our outdoor terrace with a view to the forest. The café is open during museum opening hours. The kitchen closes one hour before the museum.
Groups and parties
Outside of school holidays, groups of at least 10 people can contact us well in advance of the visit to inquire about lunch options. Contact the Varde Museums' administration. Unfortunately, tables cannot be reserved for smaller parties.
We focus on fresh local ingredients
We take food waste very seriously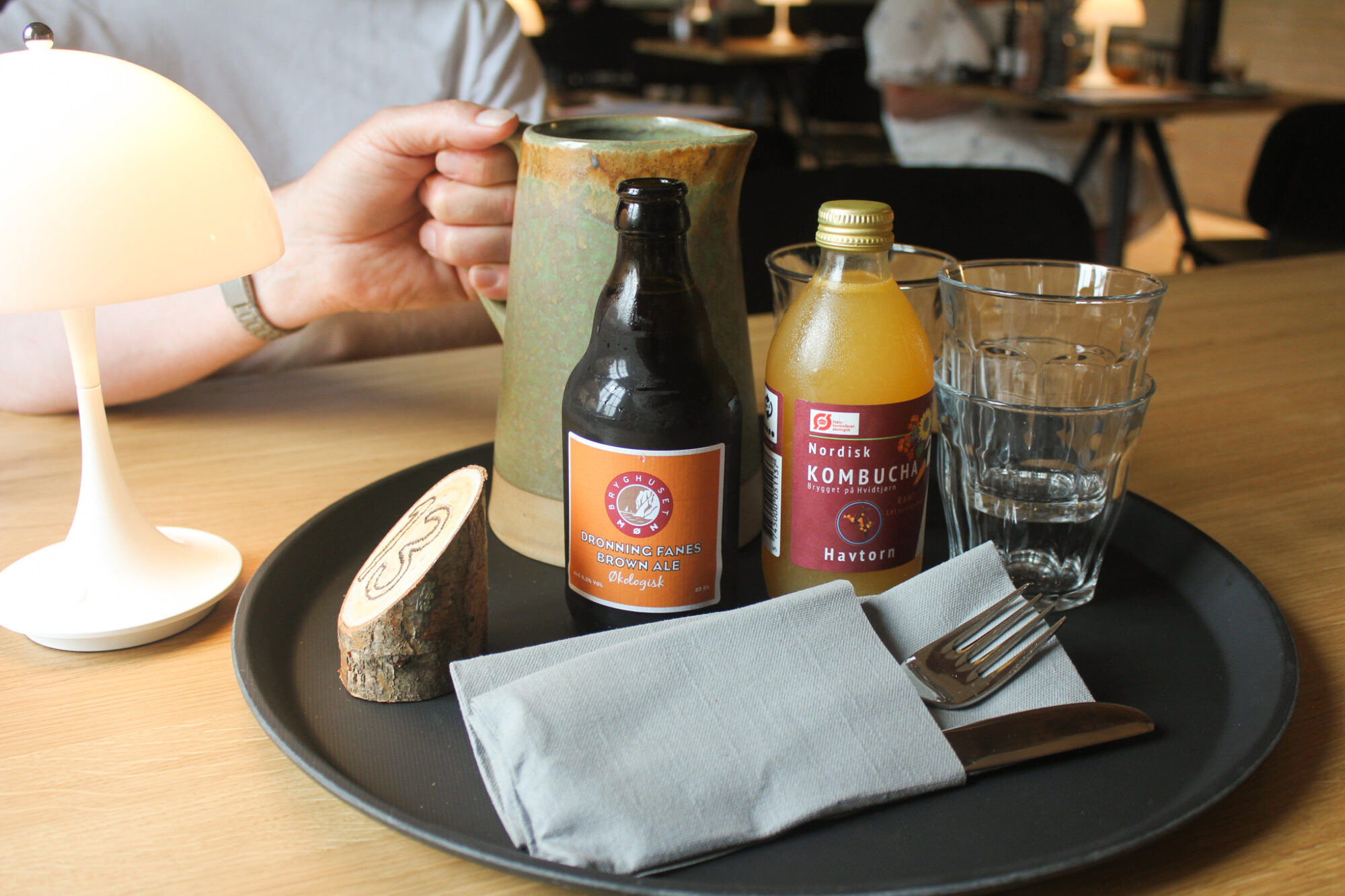 Baked goods
and small dishes
Please see the refrigerated display case for an exciting selection of small dishes.
Coffee and cake? At the counter you will find a selection of fresh baked goods.
Baked goods and small dishes change with the season and when the chef gets new ideas.
Please ask staff about glutenfree bread alternatives.
Always homemade sourdough bread
Please see the display case for small dishes
Baked goods and small dishes change with the season