Outdoor experience
The Refugee Cemetary
Visit the Refugee Cemetery, which is located right next to the museum. 1796 German refugees and soldiers are buried here, and the cemetery is visited
every year by many German descendants.
Towards the end of the World War II, approx. 2.5 million German civilians fled, primarily women and children. 250,000 of them came to Denmark. Their escape took place in winter. The weather was bitterly cold, and many of the refugees were on foot. Conditions were horrific. When the German refugees arrived in Denmark, they were profoundly affected by their harsh flight. Cold and disease led to a huge number of deaths. The camp's dead were buried here in the Refugee Cemetery, which is now managed by the Volksbund Deutsche Kriegsgräberfürsorge. Every year, around 20,000 descendants of the camp's residents visit the Cemetery.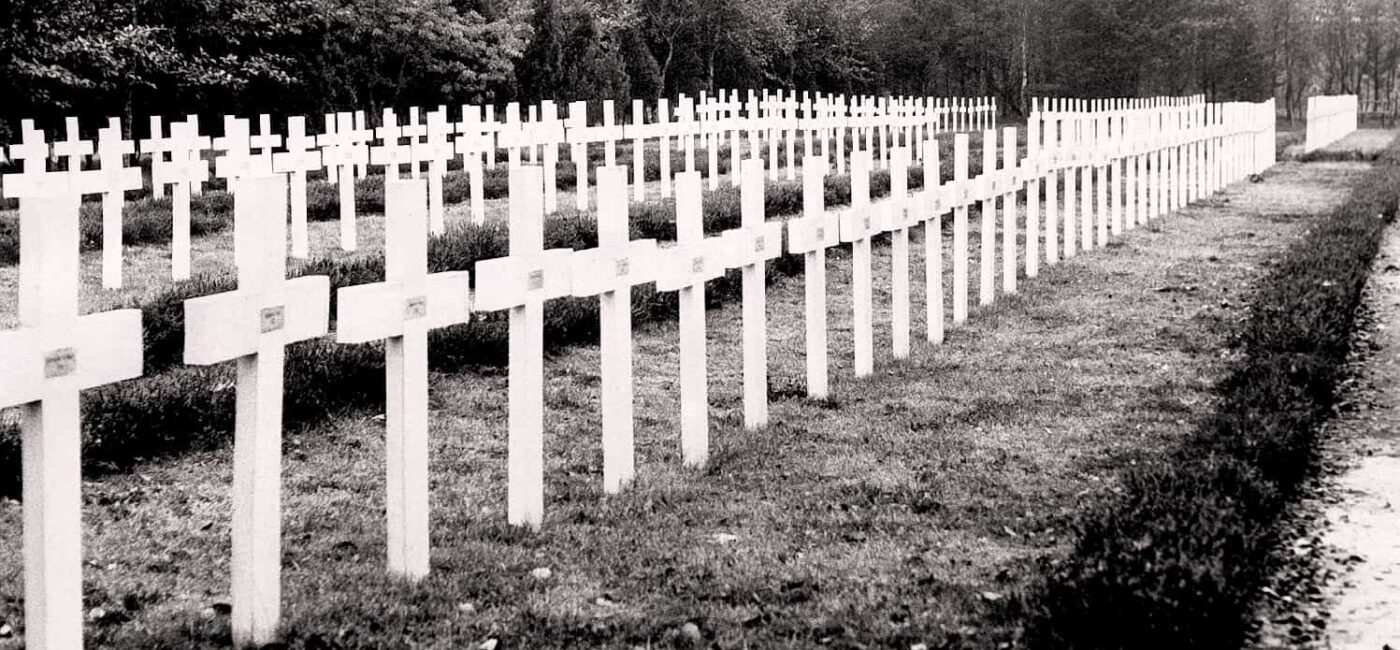 The refugee cemetery in 1946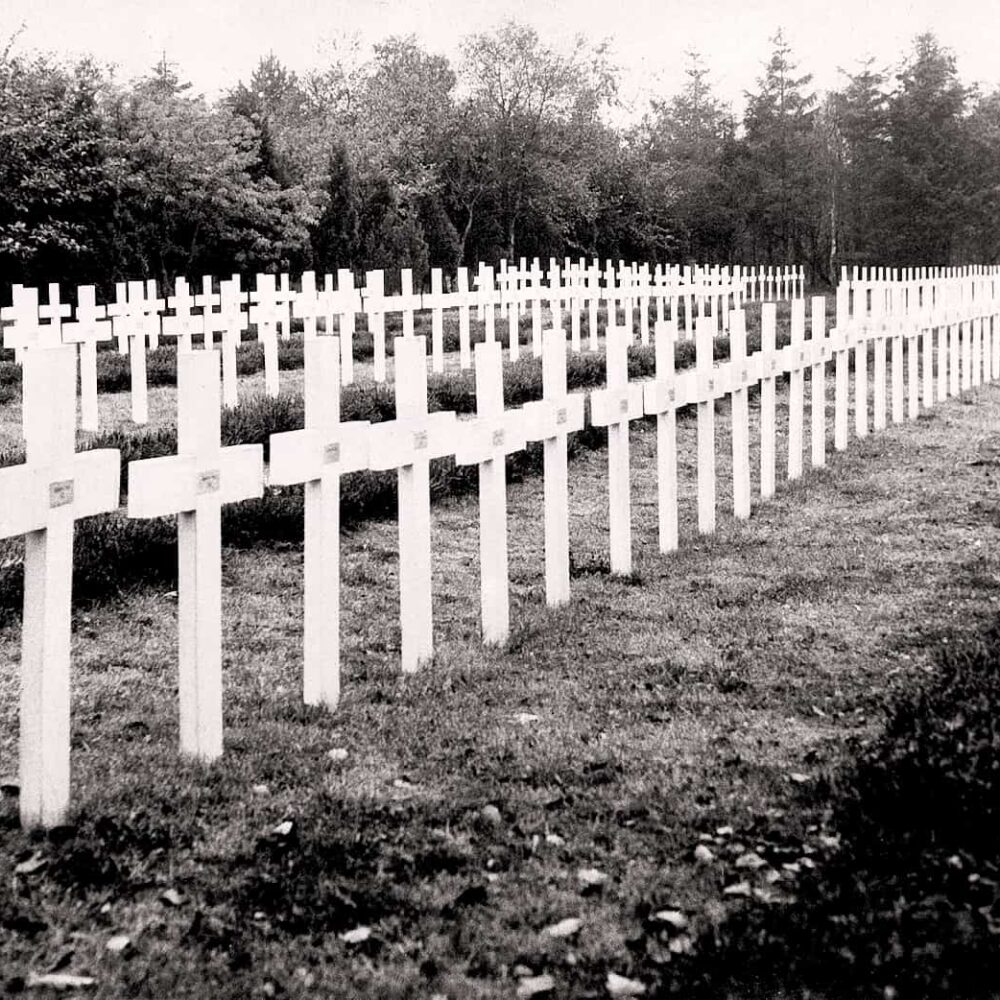 The refugee cemetery ca. 1946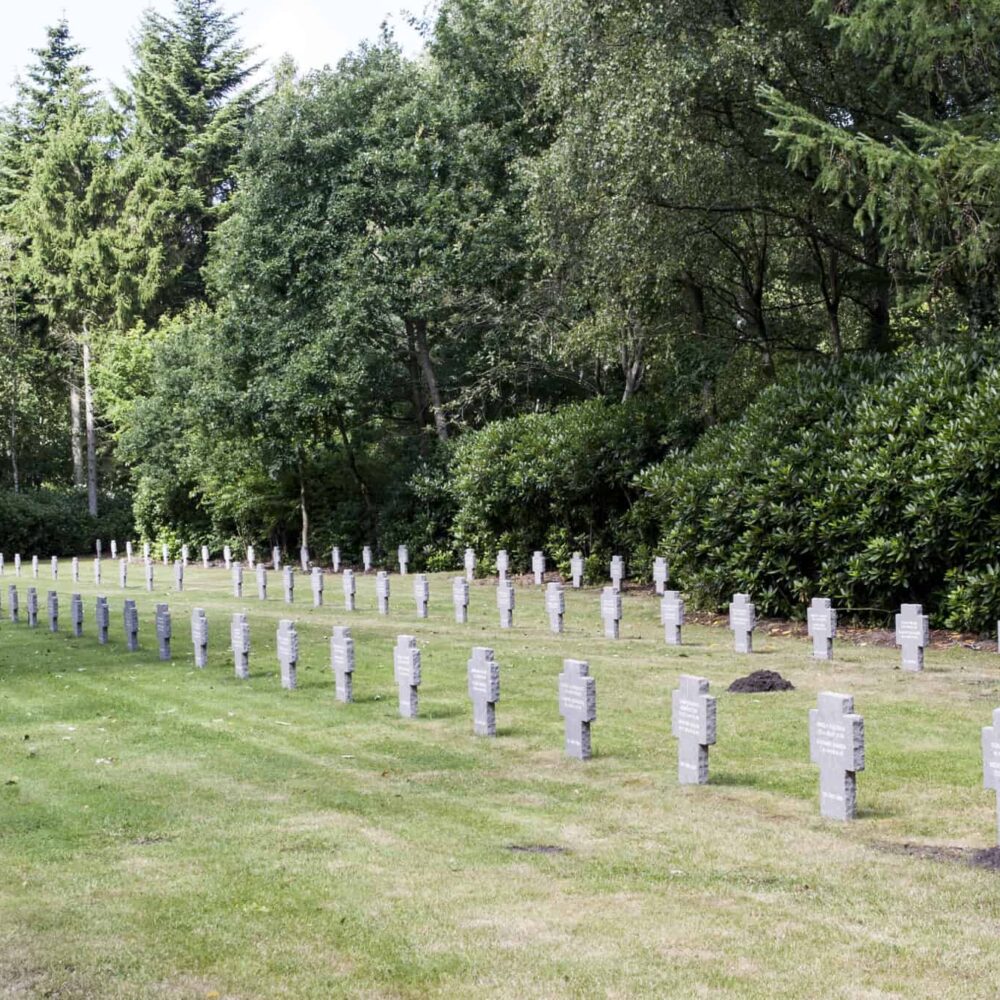 The refugee cemetery today